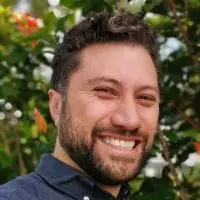 BSc, PGDipSci, BHSc (Physiotherapy)
geraldnaepi@matadaresearch.co.nz
Partnered with his extensive background in health Gerald has used his Pacific values to guide his career into the service and helping Pacific communities become happy and healthy. Gerald is a qualified Physiotherapist who also holds a BSc and PGDipSci from the University of Auck-
land.
Coming from a family of health professionals and entrepreneurs Gerald has always sought ways on how to best serve Pacific people for better health, education and
socioeconomic outcomes. Gerald has experience in digital marketing and social media.
Gerald has also been involved with intenational research projects where community voice was centered and drove the research project. Gerald's careful relationships management and ability to communicate between key stakeholders has
meant that community research projects are successful and meet key outcomes
for both community and research funders.
Matada Research Group Ltd was born from the need for Pacific Research to be led
by Pacific Institutions with the goal of better outcomes for future Pacific generations. Matada Research Group Ltd. aims to create brighter futures for Pacific individuals, families and communities through research driven practice.
Dr. Sereana Naepi graduated with her BA, and Honours from the University of Auckland (UoA), and in 2018 completed her PhD in Educational Studies at the University of British Columbia (UBC) in Canada. Dr. Naepi is a highly qualified and experienced researcher with both national and international research experience. She has been involved in indigenous projects that have helped see a change in education and well being.
Dr Naepi has worked with the British Columbia (BC) Ministry of Education on province-wide equity approach to learning in schools that sought to increase indigenous student achievement (BC Equity Scheme). Dr Naepi is a Lecturer for the Sociology of Education and seeks to mentor the next generation of Pacific researchers.
Dr Sereana Naepi is experienced in Pacific research methodologies and has both quantitative and qualitative research experience. Her Masters looked at promising practices for improving Māori and Pacific student outcomes, while her PhD focused on addressing issues around Pacific women's experiences in higher education.
Through her work Dr. Naepi has been involved in advocating for change in Universities for Māori and Pacific academics to see more involvement in higher education positions, Lecturers, Professors, Pro Vice Chancellors etc. Dr Naepi has also led Indigenous research development projects overseas such as Knowledge Makers and All My Relations.
Dr. Naepi has been featured in a variety of news outlets including TV Ones Breakfast, Radio New Zealand and e- Tangata, bringing the spotlight on the issues of inequity in the tertiary sector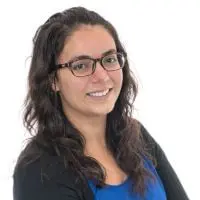 sereananaepi@matadaresearch.co.nz